Hey there!
Here's where I would normally say "wow, been awhile since I blogged, and blah blah blah, writing is hard, so here's why I'm procrastinating..." but let's skip ahead to good stuff:
8 Days of Madness has just broken the 1,000 download mark!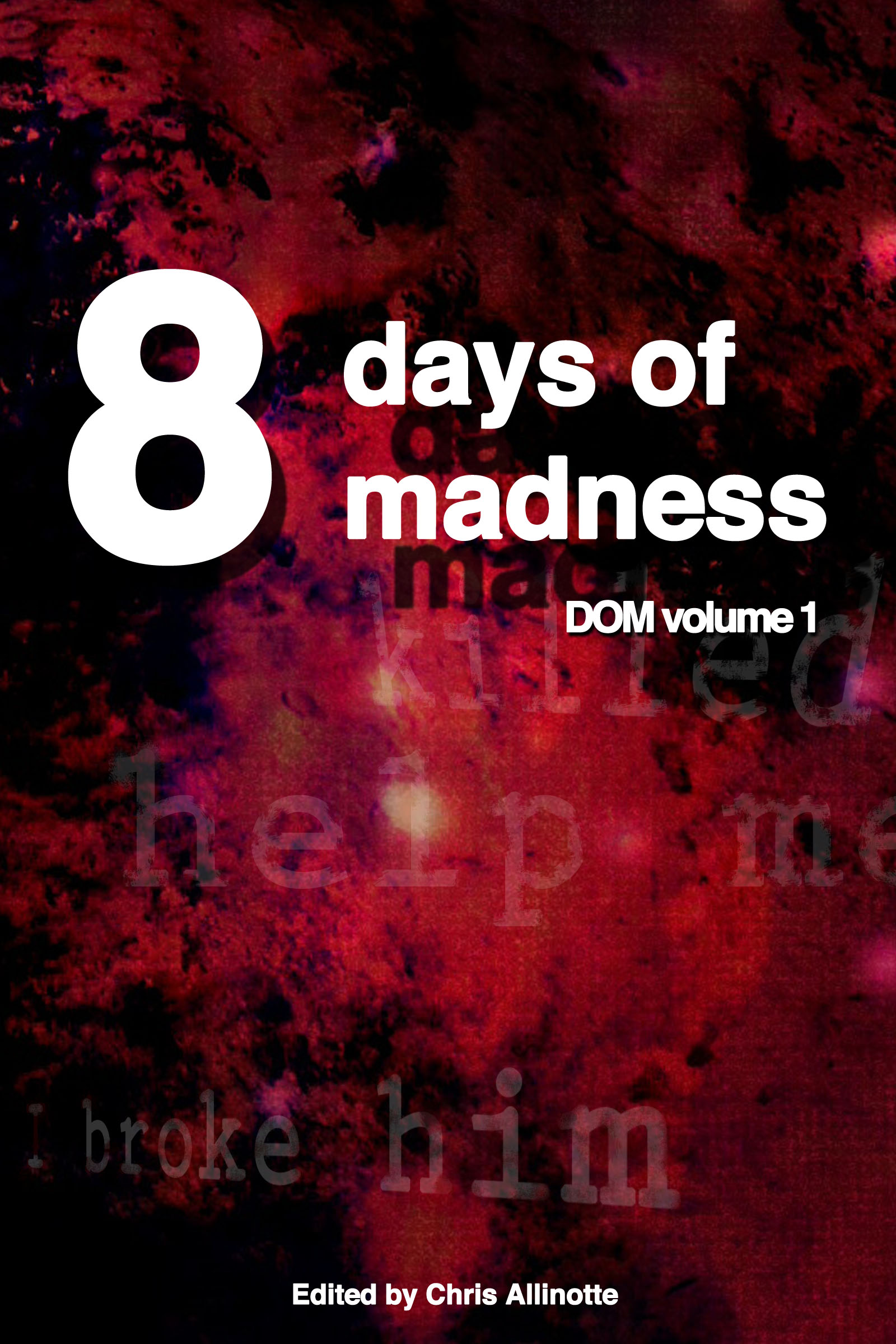 Now, keeping in mind that this is free download, I think there is still a lot to be excited about.
When I started this project, my only goal was to get exposure for the writers involved. (Especially as I couldn't pay them.) To me, 1,000 downloads is a damned good start.
What that says is that this little anthology of twisted drama has, without a doubt, reached beyond the "friends and family" level. We - my fellow contributors - have landed on strangers' shelves.
That's huge.
Not only does it prove that there are people interested in the short tales that come together on this site every March - there are a LOT of them.
There are reviews, too! For some reason, Barnes and Noble's NOOKstore LOVE the Days of Madness books.
I've said it before, and I'll say it again. I'm incredibly lucky to have had such amazing contributions from supremely talented authors.
Want to know something else? This coming March will bring Days of Madness 5. FIVE years of this short story event and anthology.
Hope to see you there - you guys are awesome.